Since the team's departure projects have continued developing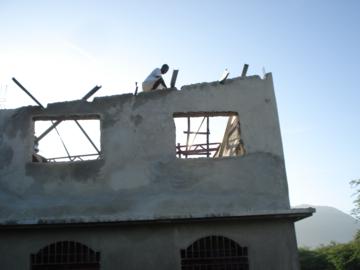 The work for the orphanage is finished.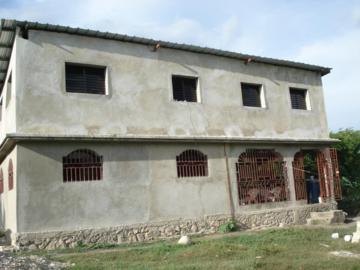 The hurricane-proof sheet steel roof resisted the assaults from Sandy.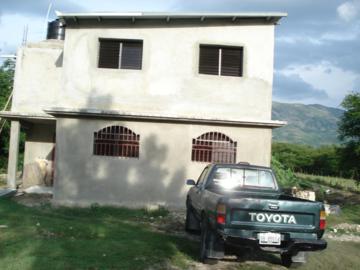 A gutter system has been set up to recover the rain water from the roof. All in all it's 120 m3 which can be stored in 2 tanks ; it is enough to supply for the house and the vegetable garden. Some fruit trees have been planted as well.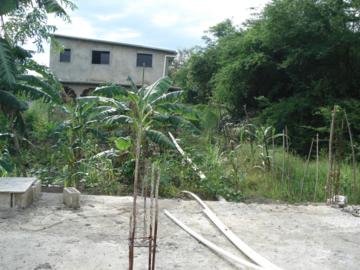 The courses in agriculture have started. It was necessary to build a hot house to protect the seeds from the heavy rain.
The vegetable garden is now in function and produces vegetables.
During its team visit, GHA had proposed to help two very poor families build their house. They just had to build clay walls and to make the adobe blocks by themselves. One of the families succeeded in doing that : they took the clay on the spot and made the adobe blocks.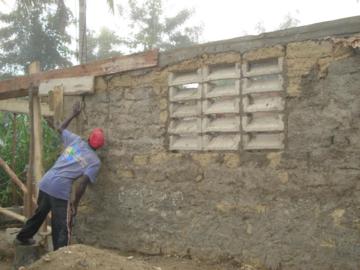 GHA took part in the mounting of the walls, the concrete structures and the roof.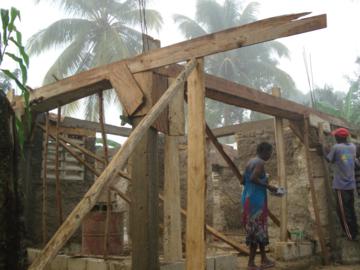 The house is almost finished.